THE 1 VH AWARD
FINALISTS
GRAND PRIX
JE BAAK, A Journey

In A JOURNEY the viewers travel around the surrealistic world filled with symbols alike innocent children's inquiries. The artist transforms the virtual reality in RPG games into the place of contemplation, and allows the viewers to experience the world full of symbolic elements and situations in the perspective of a traveler, and by doing so, he poetically expresses the various questions that the viewers encounter during their training in a journey called 'life'.

FINALIST
SUNGJAE LEE, Avyakrta

moving painting, 3min 23sec
The mountain viewed from distance may feel serene and slow, yet the small and fast elements comprise parts of a mountain and thus form the whole. Likewise, AVYAKRTA is composed of small elements such as humans and trees, which move at gradual pace within abstract structure. The artist applies the technique of high speed cinematography in his artwork to represent the long-term process of transformation of human body and mind, and constant and eternal relationship between individuals and groups.

FINALIST
SUKJOON JANG, Flatcity

The modern cityscape enclosed within the flat computer screen is perceived with the zooming in and out activities with mouse scrolling movements. Using a drone camera as its tool, FLATCITY mimics the movements of getting closer and drifting away that are captured in the virtual reality within online map system. Images recorded in various locations are divided by each coordinate's frame, and perpendicularly ambulate between the parts and whole of scenery to draw a novel, sensuous media-landscape.
SCREENING EVENT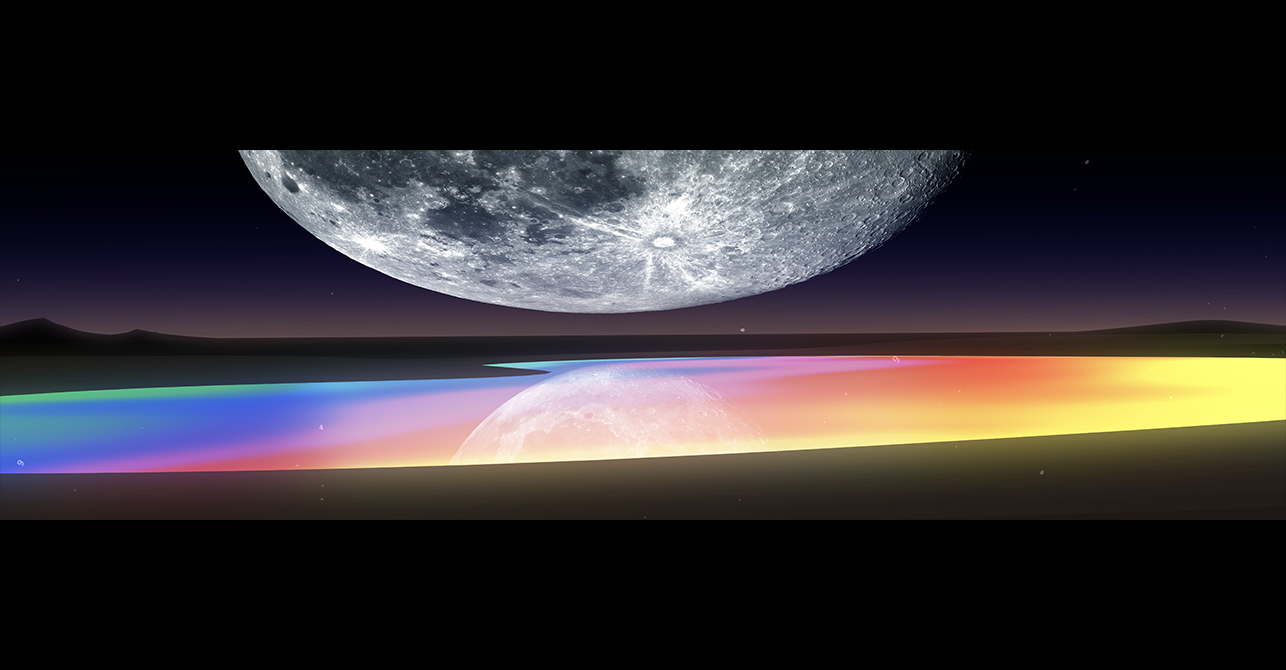 Ars Electronica Festival – Screening of A Journey (2015) by JE BAAK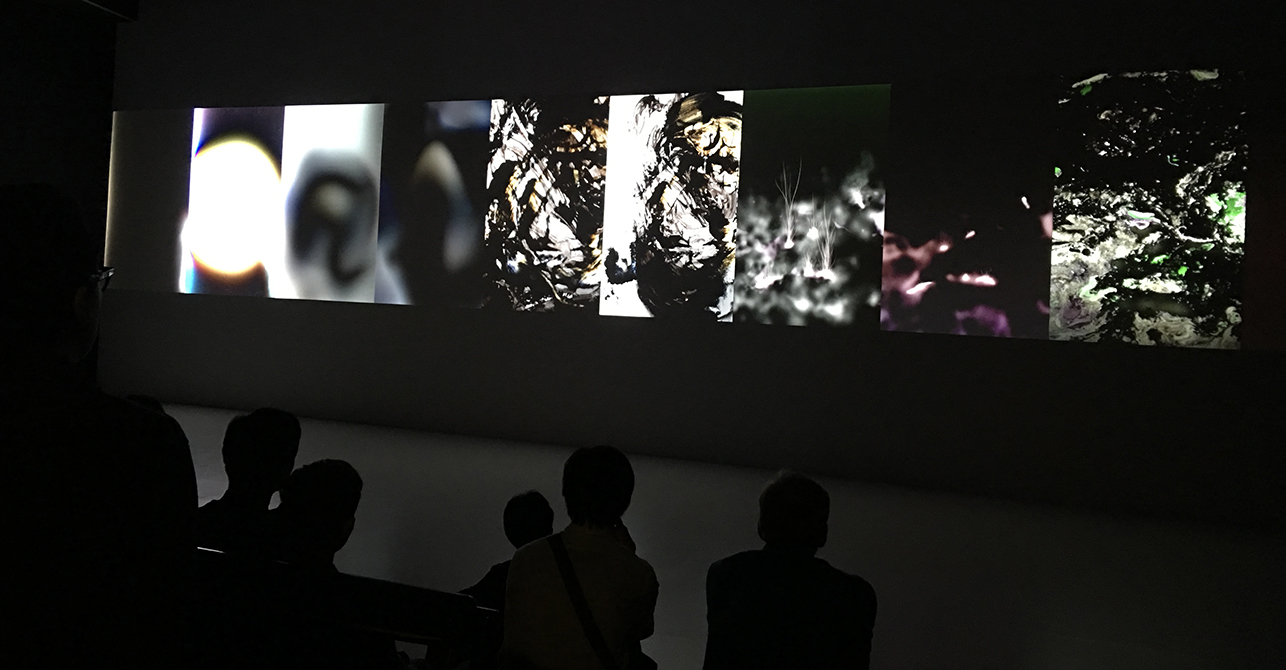 Ars Electronica Festival – Screening of Avyakrta (2015) by Sungjae Lee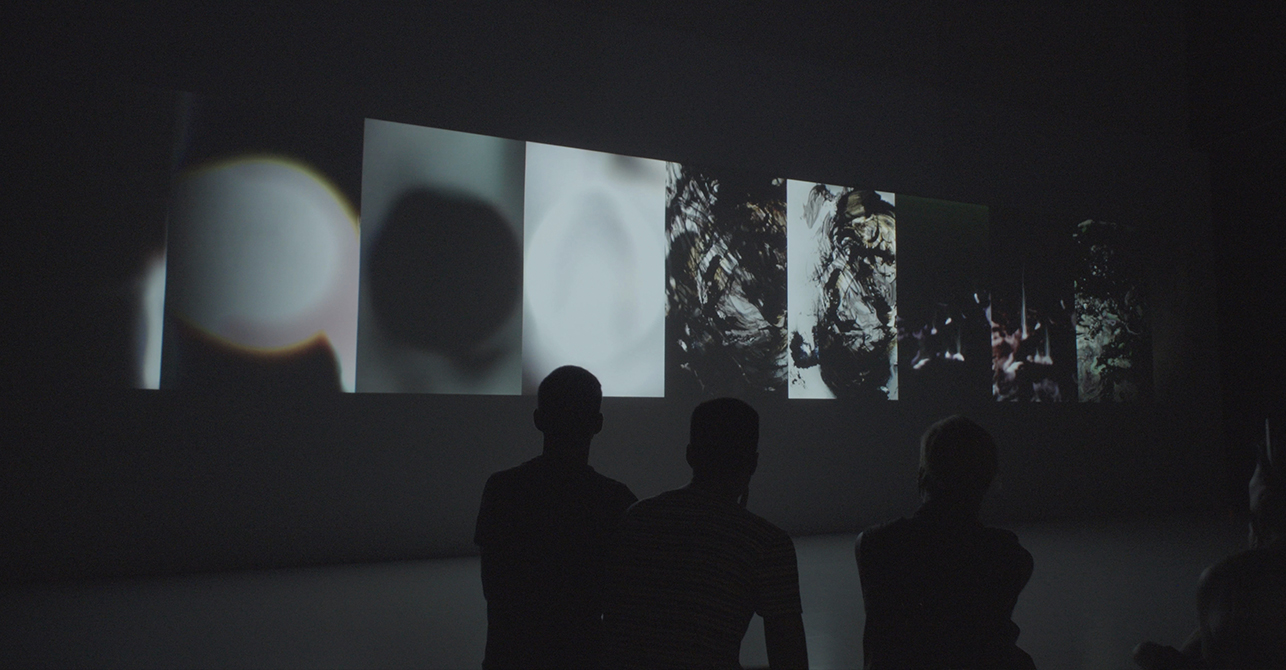 Ars Electronica Festival – Screening of Avyakrta (2015) by Sungjae Lee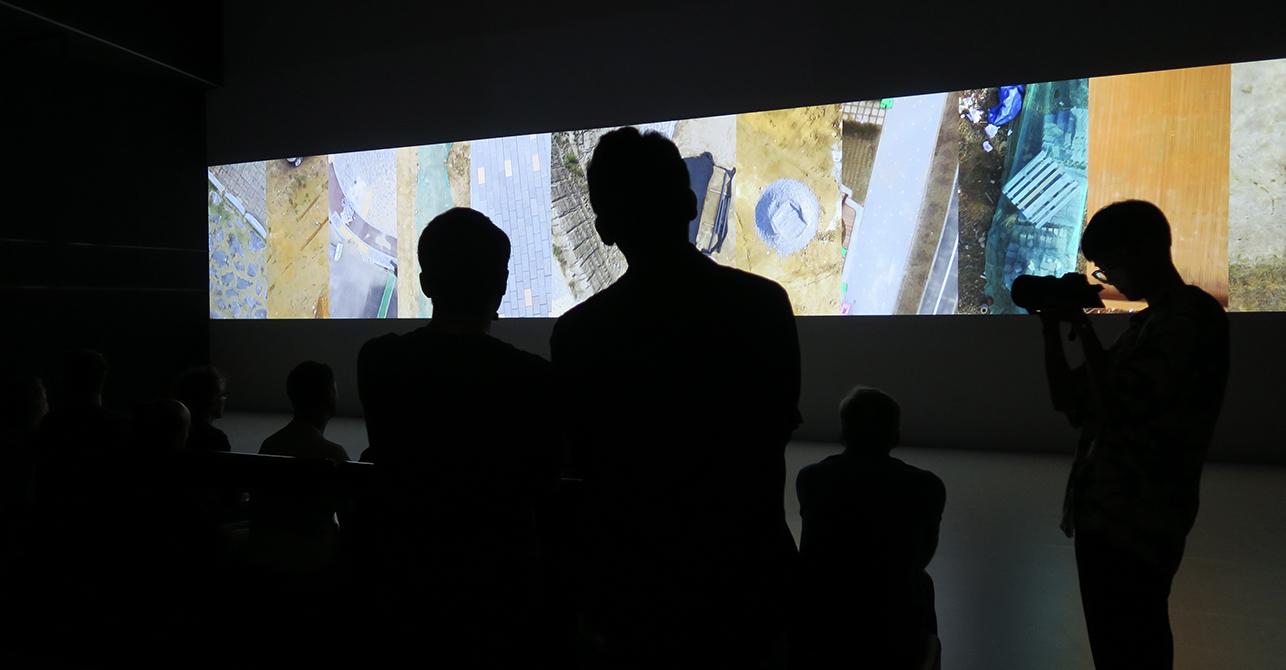 Ars Electronica Festival – Screening of Flatcity (2015) by Sukjoon Jang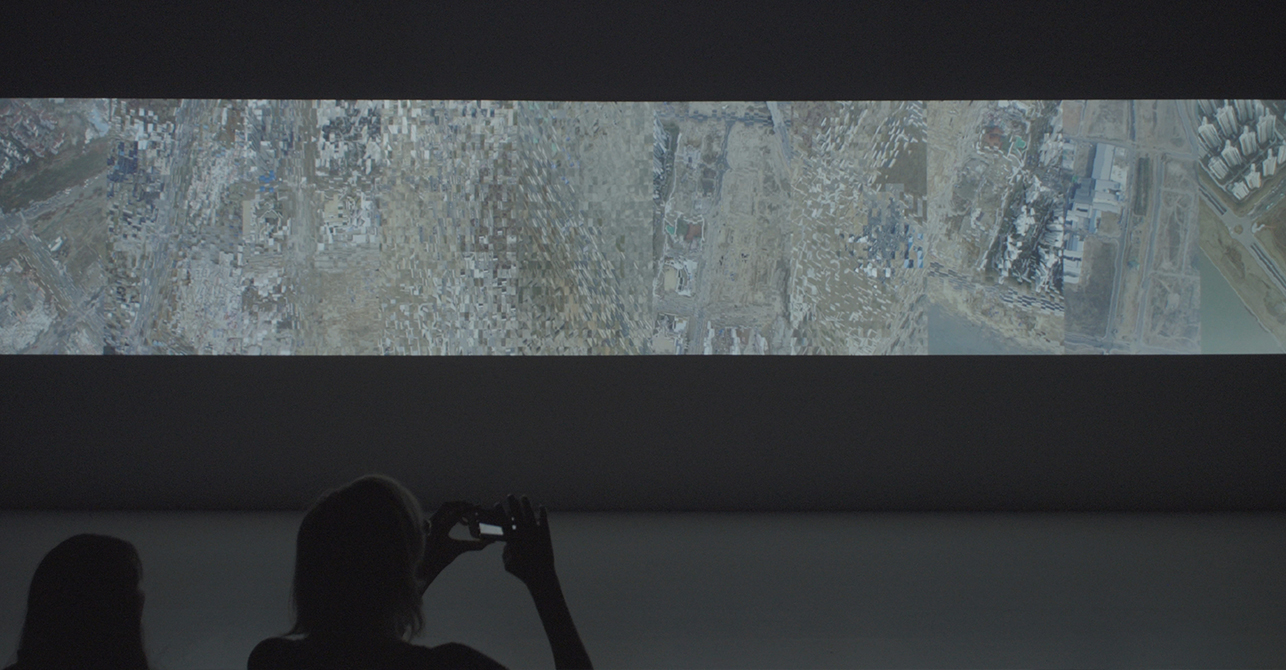 Ars Electronica Festival – Screening of Flatcity (2015) by Sukjoon Jang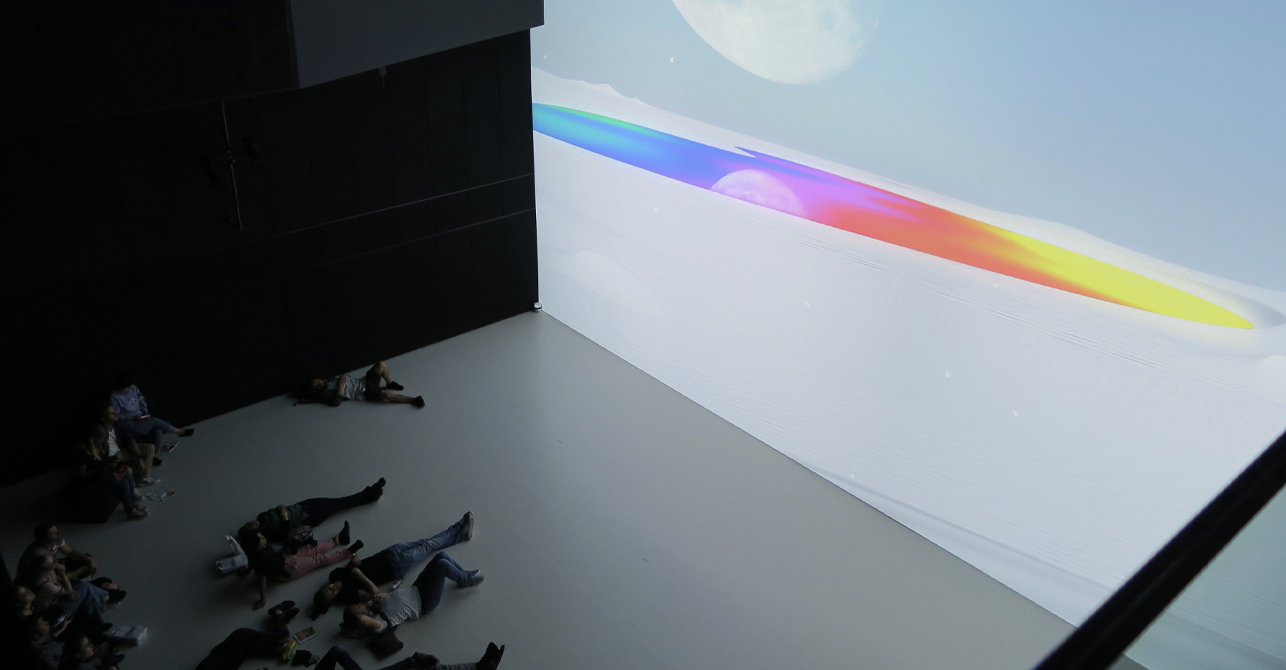 Ars Electronica Festival – Screening of A Journey (2015) by JE BAAK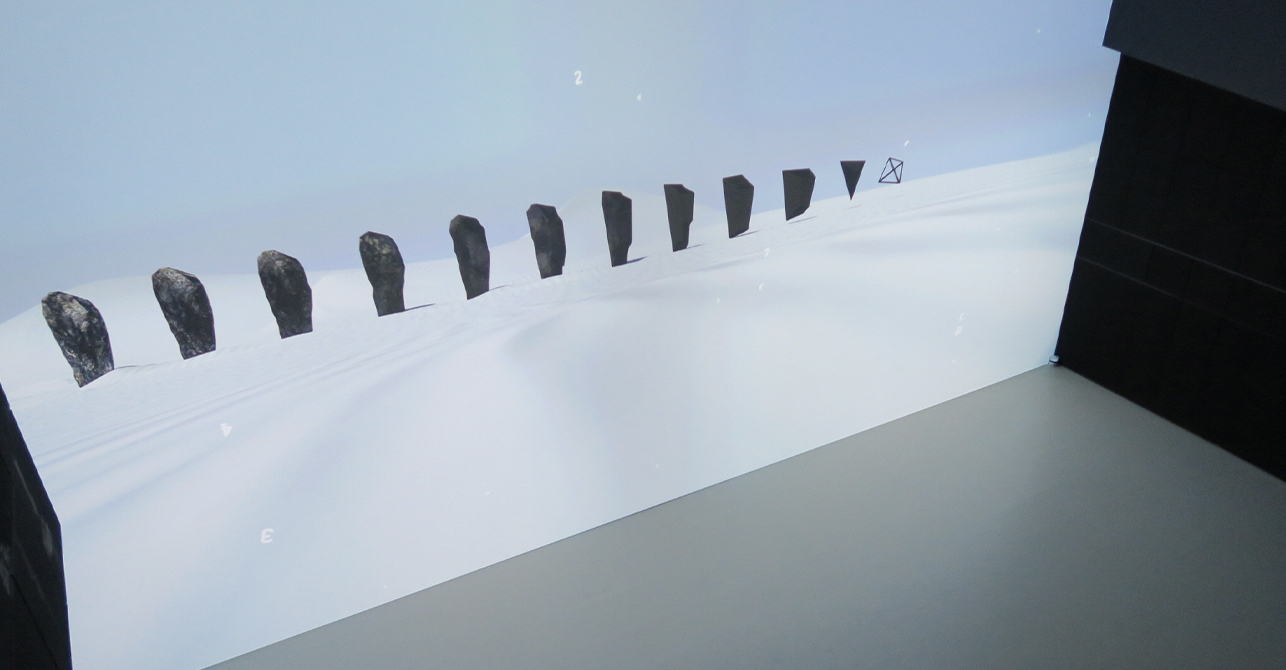 Ars Electronica Festival – Screening of A Journey (2015) by JE BAAK
JURY
HOUNGCHEOL CHOI

Curator at the National Museum of Modern and Contemporary Art, Seoul, Korea

Choi Houng-Cheol is currently a Curator of MMCA Korea and Project Director of Banjul-Schale. He was granted B.F.A.(1996) and M.F.A.(1998) at Department of Sculpture, Seoul National University and studied Art Theory at the Graduate School of Kookmin University for PhD from 2011 to 2013. He actively worked on diverse exhibitions and projects since 2001. His works are mainly about contemporary art and media. Latest exhibition curated by Choi is 'Supernature' at MMCA, Seoul in 2014. One of his main exhibitions A Night on the Galactic Railroad at Nampo Museum of Art, Goheung was held in 2013 and the other one, Museum Link Exhibition Bad Romanticism was held in ARKO Art Center in 2011. He also worked on the 5th Seoul International Media Art Biennale (media_city seoul 2008), at Seoul Museum of Art in 2008. He also covered various subjects in other projects and exhibitions.

LAUREN CORNELL

Curator at the New Museum of Contemporary Art, New York, USA

Lauren Cornell is co-curator of the 2015 New Museum Triennial: Surround Audience. From 2005-2012, she served as executive director of Rhizome and adjunct curator at the New Museum, where she organized exhibitions including Walking Drifting Dragging, Free, and served as part of the curatorial team for the inaugural Triennial in 2009. At the New Museum, Cornell has also produced performance and live events with dozens of artists including Xavier Cha, Jill Magid, Trevor Paglen, and, in 2010, she founded the annual conference Seven on Seven. From 2002-2004, she served as executive director of Ocularis, a former microcinema in Brooklyn. She is co-editor, with Ed Halter, of the forthcoming book Mass Effect: Art and the Internet in the 21st Century (MIT Press/ New Museum, 2015), and has contributed to publications including Frieze, Mousse, LTTR, North Drive Press and The Paris Review. Since 2013, she has been on the faculty at Bard Center for Curatorial Studies.

MARTIN HONZIK

Head of Ars Electronica Festival, Linz, Austria

Martin Honzik is an artist and director of Ars Electronica's Festival, Prix and Exhibitions divisions. He studied visual experimental design at Linz Art University (graduated in 2001) and completed the master's program in culture & media management at the University of Linz and ICCM Salzburg (graduated in 2003). From 1998 to 2001, he was a member of the production team at the OK Center of Contemporary Art. In 2001, he joined the staff of the Ars Electronica Future Lab, where, until 2005, his responsibilities included exhibition design, art in architecture, interface design, event design and project management. Since 2006, Martin Honzik has been director of the Ars Electronica Festival and the Prix Ars Electronica and in charge of the exhibitions in the Ars Electronica Center as well as Ars Electronica's international exhibition projects. His recent achievements in addition to numerous art projects (e.g. Ganz Linz, Vernichtungsaktion), include co-founding the u19 – CREATE YOUR WORLD festival for young people and serving as head of production and director of the 2012 Voestalpine Klangwolke.